Commit budget to content they say. Get more organic traffic they say. Hire a freelance writer...
Wait, hold up!
The content conundrum
So, what's the harm of hiring a freelance or contractor writer, not within your organization?
The crux is the simple fact that they won't, or ever will, understand your product/service and business well enough to generate content that'll move the needle. Without this intimate understanding, your content will fail because of:
Diluted content (content is too broad and generic)
Inaccurate content (specific topics are misinformed because a lack of product/service knowledge)
Focus on quantity rather than quality (most writers charge by the article)
They don't inspire conversion (booooooring)
They aren't optimized well for modern day SEO (you want traffic, right?)
THIS is the WHY behind our Google-loved content jumpstart. We realize there's a gap here, and we know how to fill that gap.
"89% of people use a search engine to find a product, service or business prior to purchase."
What's included?
Here's how we'll help you generate content rooted in strategy, ensure it's loved by Google, and ultimately convert visitors to sales and leads!
Monthly brainstorming meeting to discuss ideas, potential titles
Recommend number of articles for that month (typically will be 1, 2 or 3)
Propose ideas for formatting (e.g., Research-based, Listicle, Fun, Salesy, etc.)
SEO - keyword research, on-page optimization, internal linking strategy
Provide coaching and share recommendations on strategy/formatting
Help setup accurate reporting to ensure proper measurement (Top Content, Keyword Rankings, etc.)
Our helpful "Content Cheat Sheet" resource
We guide. You write.
How it'll impact your content
Better optimized content > more qualified organic traffic.
Better content > reads better, more engaging, leads prospects to a conversion.
Gives you more time back > stop spinning your wheels, let us optimize your workflow.
Makes entire content creation process streamlined > you or your team will be encouraged to generate more content.
Investment needed & timeline
Starts at $1,000 every month for most websites. Factors that may require more resources:
The number of articles you want to create (we can help you decide)
The number of writers we'll be collaborating with
The type of CMS (Content Mgt System) you're running
The current state of your SEO
Complexity of your product/service/industry
We recommend committing for 12 months.
That timeframe will give you a taste of how things will work month-to-month and provide enough time to generate data to measure our impact. Anything less than 12 months won't give you a full sense of how all this could benefit you internally and externally.
Let's start a website discussion and see if our Google-loved Content Jumpstart is a good fit.
Unsure of this engagement? Start with a Mini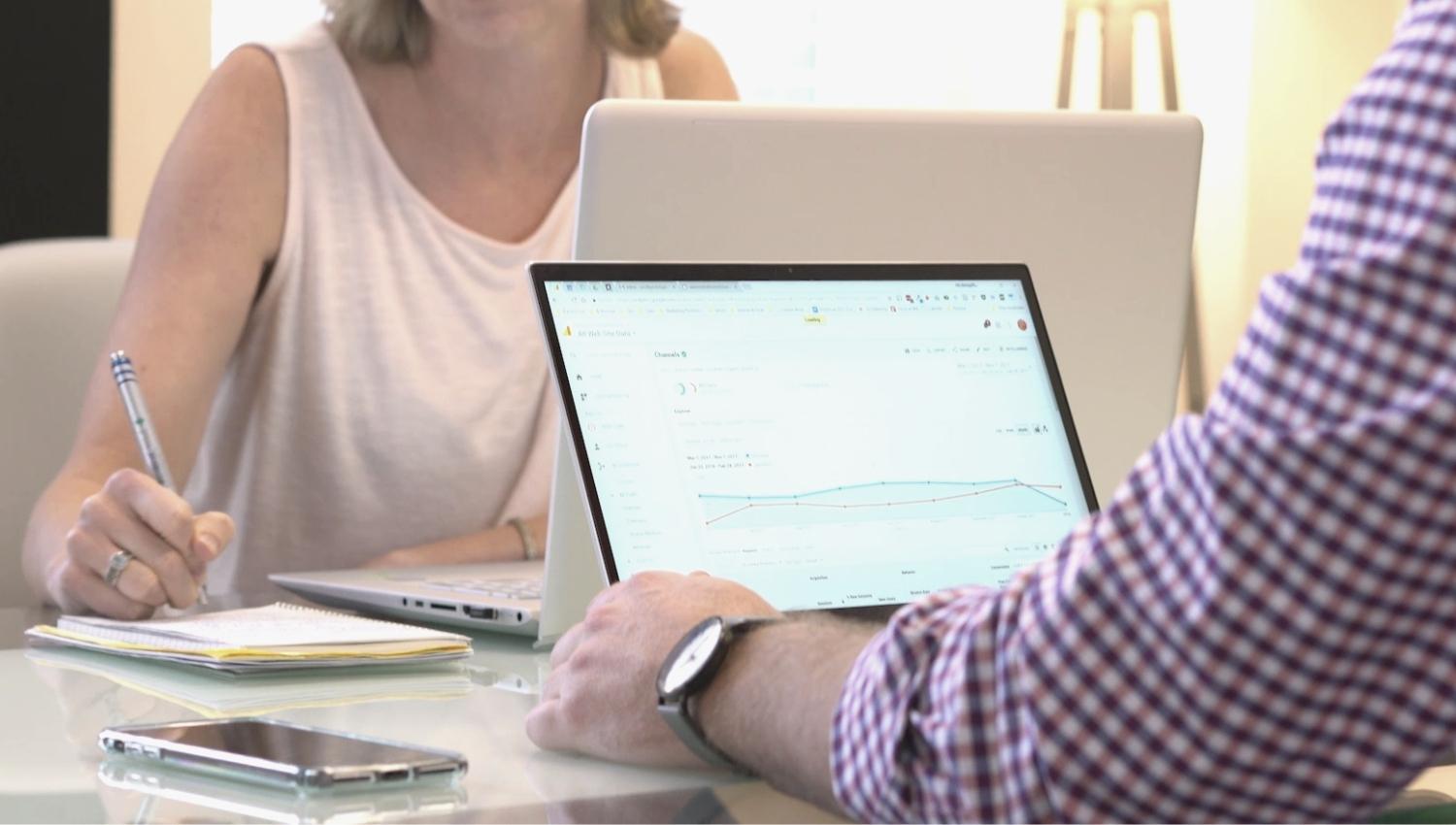 Try one of our mini engagements. Custom website review, analysis, feedback, and virtual consultative coaching — 100% tailored to your website for just $499.
Creating content? These insights will help
What modern SEO techniques are going to land you on the first page? Keywords? Backlinks? Unique content? There are 200+ different ranking factors — but if you focus on just 3 main elements, you'll crush Google.
Interested in 10x content? So are we. Here's what 10x content is, why it's important, and how we helped one of our clients create 10x content (including the data to back it up!)
Are you formatting your website's content properly? In a world where only 28% of people read your content from start to finish, you need ensure you're doing your part. The dual readership path technique is how you setup your content for greatest success!