Modern SEO: The 3 Elements That Matter Most
What modern SEO techniques are going to land you on the first page? Keywords? Backlinks? Unique content? There are 200+ different ranking factors — but if you focus on just 3 main elements, you'll crush Google.
The frequent SEO conversation I'm having
I'm having the same conversation with many prospects and existing clients these days. It goes something like this:
Them: "How can we improve our SEO?"
Me: "Modern SEO is really about 3 things."
Them: "But what about Google's 200 ranking factors?"
Me: "Do you want to focus on 200 different things?"
Them: "…Um, no. Tell me about these 3 things."
For most businesses, focusing on Google's 200 different ranking factors doesn't help them take action — it only creates paralysis through analysis.
Don't get me wrong. I firmly believe it's still important to recognize and respect the complexity and broadness of Google's algorithm — it indexes over 100 Million GB! For big websites with gobs of traffic and heavy competition, getting more than three things right could be the differentiator between ranking #11 or ranking #1.
For most websites, however, there's just no need to obsess about getting 200 different things right with your SEO.
Watch: the 3 major elements to modern day SEO
Modern SEO techniques use the 80/20 rule
So, how do you avoid old school SEO practices and the intimidation of a long checklist? Apply the 80/20 rule (aka Pareto principle) to your SEO.
80% of your results come from 20% of your efforts.
I know the 80/20 approach works — specifically with SEO — because I've applied the approach to the ProtoFuse website, and our organic traffic grew 855% in 3 years.
Want to rank consistently on the first page? Focus 20% of your SEO efforts on three things.
Modern day SEO: 3 major pieces
Here are the 3 pieces to modern SEO that you absolutely must focus on:
Quality Content with Great UX (User Experience)
Those are 3 BIG pieces to the equation, but again, this is about taking an 80/20 approach. Now, let's break down these 3 components of modern SEO.
Element #1 – On-Page Optimization

Do keywords still matter? Is the technical side of SEO a big deal? Does Google care about meta tags these days? Does website speed impact rankings?
Absolutely.
SEO is both science and art, and your on-page optimization needs to be approached and executed with both disciplines in mind.
But, let's start with defining On-page Optimization:
The things you do directly within your website to improve its position in the search rankings.
Things like:
Integrating keywords thoughtfully in your content (write for people, not robots)
Creating clickable Meta Titles & compelling Meta Descriptions
Clean & simple URL structure
Body tags (H1, H2, H3…)
Image optimization (Alt tags, file name)
Use of sitemap.xml & proper robots.txt setup
Internal links
Clean & fast code
I realize Google's semantic search functionality and overall growing sophistication (e.g. Rank Brain) changes the game a bit on keyword-specific usage. However, on-page optimization is more than just keywords and still the foundation of your SEO.
It's also critical to remember that on-page optimization is the ticket to the game. It allows your site to be crawled, indexed and eventually ranked. Your SEO doesn't stop after on-page is completed — it begins.
On-page optimization is critical to modern day SEO because it still requires technical expertise (even though some people think it doesn't) and a smart keyword strategy helps magnify exposure.
On-page optimization says:
Hey Search Engines, my site is ready for you!
Element #2 – Quality Content with Great UX (User Experience)
Just write great content and SEO will take care of itself.
Boy, has that myopic opinion wasted thousands of marketing dollars for some companies.
Don't be fooled by this type of advice. If you spend all your time producing content and not thinking about elements #1 and #3 — prepare for epic disappointment with your SEO.
Nearly everybody is doing content marketing today. 94% of small businesses, 93% of B2Bs, and 77% of B2Cs use content marketing. You know what those numbers mean?
Saturation.
Content is everywhere. Everybody is competing for the same thing. To rise above this "Content Clutter", your content better be good. Like, really good. Like, AMAZING good.
Regardless of this saturation, you need to commit to content for your SEO to be effective. Yes, everyone is doing it, but here's the good news: most aren't doing it well!
Formula for generating quality content with great UX
Content impacts SEO. In fact, you really can't have one without the other. Neil Patel said it best, "Content Marketing and SEO are like PB&J."
Create valuable content (don't stop there) that your audience finds useful and informative as stated in Google's Webmasters Course 1.4.
Write content regularly. Search Engine bots will stop by your site more often if you're regularly publishing. The more they visit, the more information they'll collect.
Format your website content properly making it scannable and easy-to-read.
Avoid thin content. A piece of content under 200 words will face an uphill battle in rankings and traffic (there are exceptions though, like this)
Ensure your content loads fast. Like, under 5 seconds fast. Content won't work if people leave your website before it even loads!
Make it Mobile-friendly. Content on a mobile device will be penalized if it's not mobile friendly (thank you "Mobilegeddon"). This impacts SEO directly.
Link to other relevant internal pages. I love this technique. It's the fastest and easiest way to boost your SEO, especially if you're blogging.
Element #3 – Trusted Authoritative Backlinks
I'll link to your website if you link to mine!
Remember those old SEO tactics? Link swapping doesn't work anymore, and neither do backlinks from:
Comment Spam
Forum Spam
Low-Quality Directories
Foreign Language Sites
Scaled Guest Posting
With that said, that doesn't mean backlinking is dead. Backlinks are still necessary & vital. Without backlinks, your website has a slim chance to rank.
Here are three characteristics of a trusted authoritative link:
The overall website has existing authority & traffic
The page where the link resides is relevant
The link itself (anchor text) is not spammy, and its location on the page is prominent
Also, keep in mind that you can generate backlinks in your sleep if you commit to #2 (creating quality content).
You can generate backlinks in your sleep if you commit to producing valuable content with amazing UX.
Need proof of this? A blog I wrote in 2013 titled First Page of Google Statistics now has 65 different websites linking to it.
And guess what? It's impacted our entire site's SEO. This blog is now ranked for 218 different keywords and become one our top landing pages.
Does Social Media count as backlinks in modern SEO?
This area of backlinking gets incredibly technical, so I'll just high-level it.
The answer is a muddled 'Yes' and 'No.' Google keeps things tight here (even after suggesting in 2010 that social signals impact rankings).
Social Media doesn't directly impact SEO, but social signals (shares, likes) can turn traffic into links. And links matter. And links build authority.
It's not the actual social activity that matters, but what happens as a result of that activity.
The bottom line? The activity on social media (Facebook likes, Twitter re-tweets, etc.) won't count as a backlink and help you rank better, but that social media buzz will create awareness and possibly generate links from their websites to yours.
Modern SEO takes focus, attention to detail, & patience
SEO has evolved. No, SEO continues to evolve.
It's time we all bury old SEO techniques (e.g. keyword stuffing, heavy use of anchor text, microsites, etc.) and focus on the tactics that matter to search engines and to the people that use search engines.
I realize Google in particular doesn't make it easy. They change their algorithm 500-600 times a year and are notorious for lacking transparency. However, I do believe they're attempting (albeit 100% successfully) to carry out their mission.
I don't know about you, but I'm happy to welcome ongoing change to an algorithm that combats spam, crappy content, and shady websites.
To organize the world's information and make it universally accessible and useful.
Here's one more tip about today's modern SEO
SEO is slow, like a crockpot. If you're expecting big and fast results, don't invest in SEO.
If you're patient and willing to play the long-game, SEO is still worth the investment today if you invest in these 3 elements.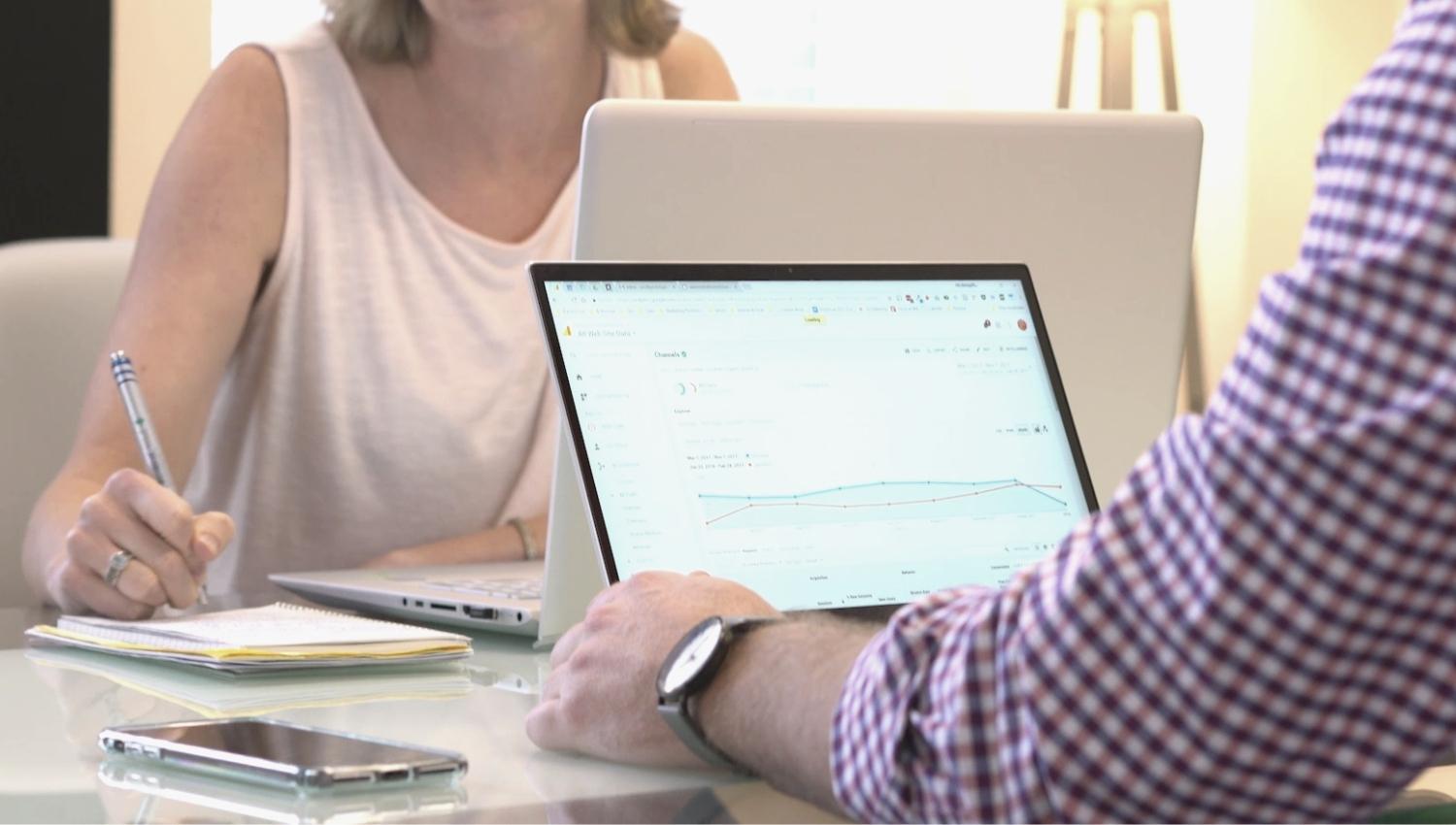 We're all about websites — especially websites that are loved by people and Google.
Since 2001, we've been helping clients nationwide turnaround their outdated and under-performing websites.
"Our website is generating quality leads every week thanks to their website consulting."
Steve L.
Cactus Technologies
Hey, thanks for being here!
There is gobs of information available today, so I'm honored you found this article interesting enough to make it here. My hope is it helps you to a better-performing website!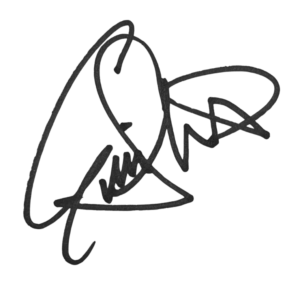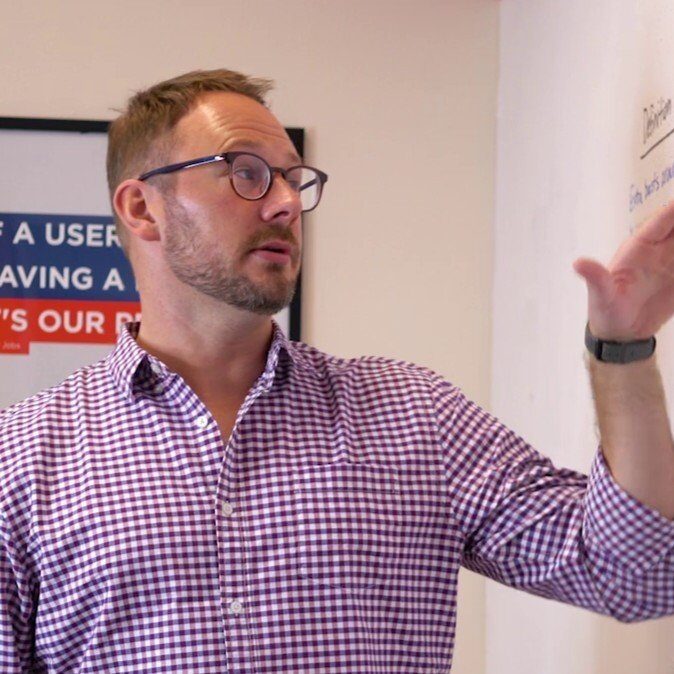 About the Author
Eric Sharp is the founder of ProtoFuse and has been in the website trenches since 1999 — right before the dot-com boom redefined websites forever. Since then, he's accumulated two decades of digital marketing experience and prides himself on creating websites "Loved by people and Google". Outside of websites, it's all about fam with his wife and two kids, CrossFit, steak, and never forgets his midwestern roots — Daaa Bears.