B2B Case Study: How to Approach, Challenges, Creation Options
Case studies are remarkably effective for B2B companies. But, sometimes they come with challenges. What if the information you tout is sensitive, could breach a NDA, or simply makes you (or your customer) squeamish?
You just wowed a customer!
Congratulations!
That's certainly something to celebrate, but something even better to brag about in your digital marketing (in particular, your website).
But, there's a problem.
You can't foresee how you'll create a detailed and compelling case study. Either your customer has a problem with it, or you do.
Ah, the curious case of the case study. It's no doubt a serious dilemma for many B2B Technology companies that solve critical and sometimes sensitive problems for their customers.
There are two flavors to this case study dilemma
External (YOUR CUSTOMER isn't comfortable with it)
Internal (YOU aren't comfortable with it)
Let's start with what you can't control — External problems.
EXTERNAL problems you face with creating B2B Case Studies
Your customer is head-over-heels excited. Your product/service delivered — but they don't want you shouting any details from the rooftop.
But, "Why not Mr. Customer?"
Most of you probably already know why and discussed the challenge with them directly. If you're new to this dilemma, here are a few reasons why your customer may not appreciate them.
Do any of these scenarios sound familiar?
Your product/service helped fix a problem they want kept private. Shining a spotlight on their inefficiencies (or worse, incompetence) doesn't sound like a win/win.
How you tackled their problem would reveal too much behind-the-scenes. And that could jeopardize a competitive edge that has on their competition.
They don't want their customers to know they hired you. For reasons you don't know. As Nicholas Cage's character said in The Rock: "You're on a need to know basis. And you don't need to know."
I'm sure there are a few more, but I've witnessed those scenarios firsthand with my clients.
INTERNAL problems you face with creating B2B Case Studies
Maybe your customer doesn't have any issues with you revealing details in a case study. GREAT. Let's get to writing!
Then the monologue begins.
Well, hold on a second.
What if…
Our competitors see our customer list? And then try to steal them away!
We reveal all our wonderful secrets? And the prestige of hiring us gets dumbed down because we're too transparent.
There are some legal issues? And it's not worth spending time on a case study that won't see the light of day.
Internal problems can be tricky to navigate. Contrary to external problems, there seems to be more gray here, and the politics can often be insurmountable.
How to create B2B Case Studies if that information is sensitive or presents too much of a security risk for either party
Wherever you land on the spectrum of internal vs. external problems (your issues probably span both), you have 4 options if you want to push forward with your case studies:
Don't use your customer's name (and focus on the solution)
Make the case studies ENTIRELY gated
Make the case studies SOMEWHAT gated
Invest elsewhere with your Content Marketing
Let's explore each.
Option #1: Don't use your customer's name in the Case Study (and focus on the solution)
This is fairly straightforward. Share everything you did. The solution you provided, the products/services used, the vertical, specific outcomes.
Just don't list the company's name.
Below is an example from our client Cactus . Take note of their:
Title = "Customized Cactus Part Solves Customer Storage Issue"
Specific verbiage = Instead of saying "Company XYZ", they used "An OEM…"
Logo usage = None
Format = Broken down into 3 parts: 1) The Challenge 2) Product Needed 3) Why Those Chose Cactus
Overall, a simple but effective case study. It speaks into the pain points of their customer which hopefully resonates with a prospect.
Option #2: Make the case study ENTIRELY gated
Fearful that anybody and everybody is going to see your case study? Require someone to give up some information to access it, such as:
Name
Email
Phone Number
Company Name
And possibly more
Gating your B2B case study puts another layer of protection which may help ease both internal and external concerns. Remember that the less information you request, the less you'll know about who's exactly requesting the information in your case study (don't require just an email address!)
Is there a downside to gating case studies? Absolutely.
First, you open up your website to (further) spam and solicitation. But, you should be protecting your website forms from spam, anyway. Secondly, and more importantly, it could negatively impact your lead generation efforts. Bizible's Gated vs. Ungated Content research found that:
Clicks come easier and cheaper, showing that ungated content is a smoother B2B marketing experience — at least at the top of the funnel.
If you're willing to forego a little marketing performance to keep your case studies under lock and key, option #2 might be your best option.
Option #3: Make the case study SOMEWHAT gated
Neither option sound doable? Try a hybrid approach.
Reveal some high-level information, and if someone wants more, require them to give up information to access the full case study (in PDF or private link).
Our client DTx (acquired by Contec in 2018) took this hybrid approach. They revealed surface level information around their customer's:
Challenge
Solution
Results
If someone wanted more information, the website required Name, Email, & Company Name. Once requested, DTx would send them a full PDF of the Case Study.
Option #4: Invest elsewhere with your Content Marketing
"Eric, none of these options work!"
Ok, then it's time to ditch the case study idea and focus on another tactic. Just remember what you're giving up before pulling the plug.
According to LinkedIn's Demand Gen Report 2018, case studies are the preferred content format of B2B buyers, with 79% of respondents consuming them in the past 12 months. B2B Case Studies help people know, like, and trust you. They will make a direct impact in your marketing and sales.
Here are a few ideas that could help your marketing if case studies are too tricky to pull of:
Double down on your blogs
Invest heavily in video content
Create quarterly webinars
Start a podcast (like we did in 2018)
The goal is to find a tactic that'll help replace the case study as a nurturing and trust building marketing asset.
Hey, thanks for being here!
There's gobs of information out there, so I'm honored you found this article interesting enough to make it this far. My hope is it helps you to a better performing website!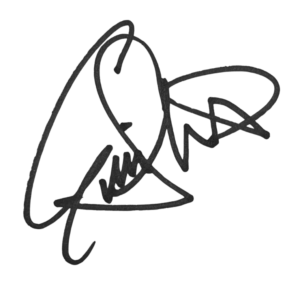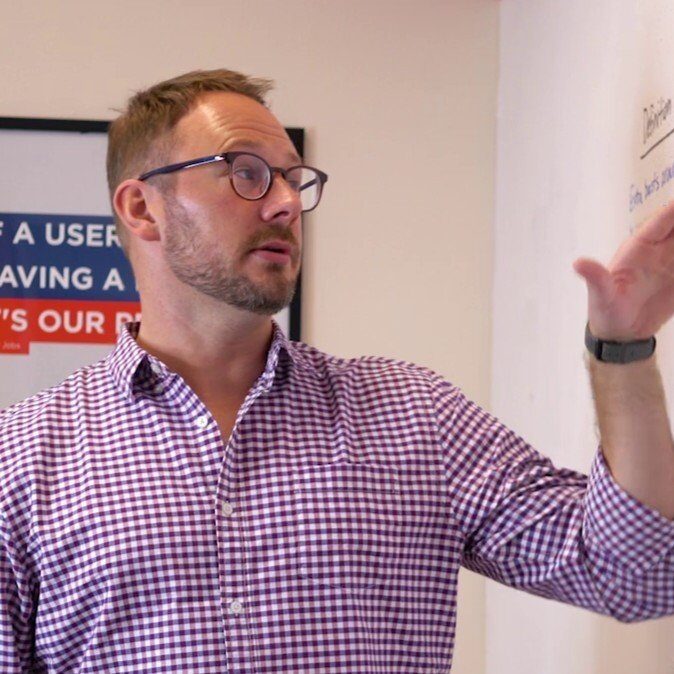 About the Author
Eric Sharp is the founder of ProtoFuse and has been in the website trenches since 1999 — right before the dot-com boom redefined websites forever. Since then, he's accumulated two decades of digital marketing experience and prides himself on creating websites "Loved by people and Google". He has 2 awesome kids, loves Da Bears, and is into that whole CrossFit thing.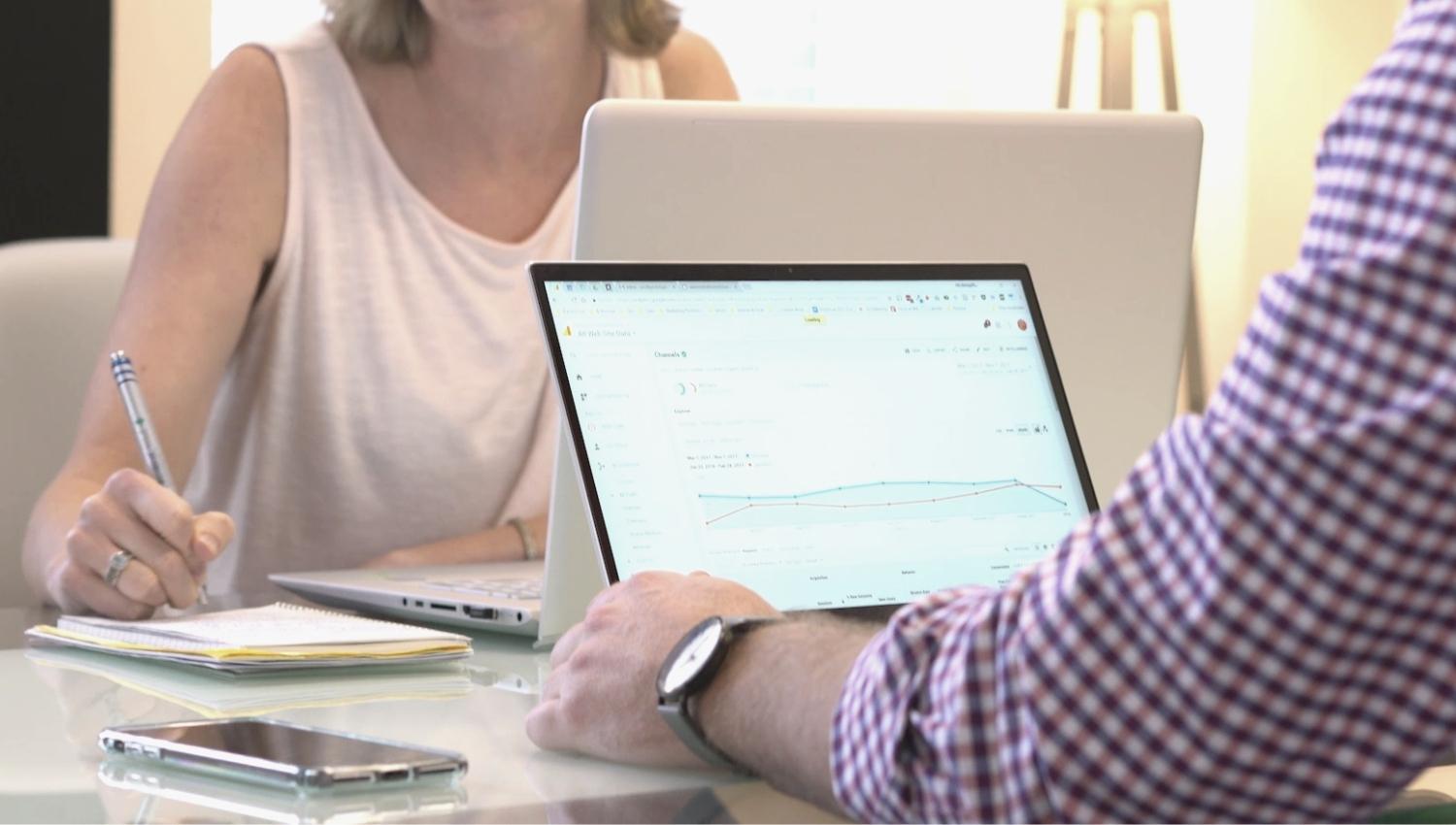 We're all about websites — especially websites that are loved by people and Google.
Since 2001, we've been helping clients nationwide turnaround their outdated and under-performing websites.
"Our website is generating quality leads every week thanks to their website consulting."
Steve L.
Cactus Technologies