How to Limit Consumer Traffic & Activity on your B2B Website
Consumers will find a way into your B2B site one way or another. That traffic isn't qualified, will bloat your analytics, and burn valuable sales resources. You can't close your website doors, but you can limit this type of traffic and activity with these 5 tactics.
Consumers (aka the people who don't buy from you) will find a way into your website if you're a strictly a Business-to-Business (B2B) company.
These people will also spend time clicking around. And maybe — depending on the quality and clarity of your website's messaging — even inquire (gasp!) about your product/service.
Ugh. What waste.
If you've seen the animated musical Sing (thanks to my kids I've watched it 163 times), these people would be like Buster Moon when he chose a 5-star restaurant for lunch with his buddy Eddie.He showed up on a rusty old bicycle, never ordered food (even brought a sandwich), and ultimately wasted the resources of the waiter and everyone else at that fine establishment.
Now, unlike Buster Moon's situation, you can't use security to escort/toss these people out of your website — but you can do something.
If impossible to filter out ALL consumer traffic, why even care?
If it's impractical to prevent ALL consumers from spending time on your B2B website — why care? I hear you. And I concede that you'll never have 100% lockdown on who exactly visits and pokes around.
The goal here is to limit this audience as best you can.
Before I share 5 ways of limiting this audience, let's talk briefly about why precisely this (consumer traffic & website usage) is a problem.
The damage consumer traffic/website usage has on your B2B website
If you have yet to nod and say "Yep, these people only waste our sales and marketing resources," these points should start your head bobbing.
It inflates and skews your website traffic reports
You ride the high (cool, new lead!) and low (ugh, these guys aren't qualified) when someone fills out a Lead Gen form
It creates contacts in your CRM that need pruning/deleted
If using Marketing Automation, unnecessary events and emails get generated
Your Sales team wastes time/energy responding to inquiries
Your Sales team becomes disgruntled they're not responding to qualified leads (more: What is a qualified lead?)
As "Sweet Brown" famously put in her viral video:
Ain't nobody got time for that!
Below are 5 tips to help limit (not completely alleviate, but limit) consumers from wasting time on your B2B website.
1. Scrutinize "Add to Cart" functionality (and focus on a more B2B-specific Call-to-Action)
Businesses that sell to other businesses typically have a sophisticated product or service (see B2B vs. B2C differences). A B2B's digital marketing mindset is less (BUY NOW) and more (LEARN MORE) because of the longer sales process and the number of decision makers involved.
"Add to Cart", "Buy Now", and "Checkout" functionality resonates more with B2C buying behavior than B2B buying behavior. When a product can be purchased for $10,000, $20,000, or $47,900 with a click of a button, it may create unnecessary friction or confusion for a B2B buyer.
You may want to replace your "Add to Cart" functionality with more B2B-ish calls-to-action that lend themselves to lead generation:
Request a Quote
Request Demo
Talk to an Expert
Get Product Information
2. Ensure your SEO, specifically your Meta Data, communicates details of your B2B product/service
If you want an SEO-friendly website (and you do), you'll naturally open yourself up to getting unwanted organic traffic. Even with a smart SEO optimization plan (see our step-by-step approach to SEO consulting) it'll happen, unfortunately.
Can you do anything here to reduce the amount of unqualified traffic here from consumers? Absolutely.
Try to motivate these people to NOT click your website in the SERP (Search Engine Results Page) by crafting specific and clear Meta Data.
Take our client Cactus Technologies for example. They manufacture and sell industrial grade storage products. For this example, I'll focus on their compact flash cards. Their customers are not photographers seeking a single reliable compact flash card for their upcoming Alaskan expedition. Cactus seeks OEMs looking to buy hundreds (sometimes thousands) of parts every year — you'd never find their products on a Best Buy endcap.
The vital challenge for Cactus and their industrial grade flash storage products is there are consumer grade options available at all major retailers. There's A LOT of search engine volume around these consumer-friendly products. Therefore, the challenge was only generate traffic for industrial grade.
How?
They used specific verbiage (e.g., product features, specs) in their Meta Title & Meta Description to alarm consumer Googlers of their industrial/rugged grade offering (and thus hopefully deflect them from clicking their link and visiting their website).
3. Nail your Value Proposition on homepage
This company definitely can't help me.
Yes, now THIS is what we want!
Consumers should react in this way when seeing your homepage for the very first time. It's a powerful response to evoke because it's a sign you've nailed your value proposition — one of the most essential elements to your homepage design.
Part of a well-crafted value prop will define WHO (exactly) you're selling to.
Once a consumer realizes you only sell to other businesses, they should bounce off your homepage shortly after. Some people misunderstand the Bounce Rate metric — it's not always bad. In this case, it limits unqualified traffic from furthering engaging the site. That is undoubtedly a good thing.
How to get your Value Prop into your Website
4. Reveal some Product/Service Pricing
Showing pricing on your website is a tricky recommendation because the ideology of the tactic makes some B2B companies squirm.
"What if our competition sees our pricing?"
"What if we lose the opportunity for high margin?"
"What if we scare off a prospect?"
All good questions to debate the politics and potential sales ramifications of within your organization. The is not a one-size-fits-all tactic, but it will no doubt educate consumers on your B2B-specific product/service.
If you feel this tactic will limit consumers from engaging your website, there are multiple ways to execute showing pricing. Here are a few:
Pricing Guidelines
Minimal Level of Engagement ("Our products start at $20,000.")
Case Studies (show price ranges in parallel with results)
5. Have a clearly articulated point of view in your thought leadership
And then pepper it everywhere in your B2B website!
You should be popping flares and setting off alarms everywhere on your site for consumers to indicate that you focus specifically on servicing B2B customers/clients.
B2B companies that generate carefully planned thought leadership via blogs, articles, white papers, and webinars know they'll send consumers packing faster than if they didn't.
It's not perfect, but it'll help
These 5 tactics won't work every time, or all the time. But, they will help you combat this consumer traffic.
Yes, you'll still get spam. Yes, you'll continue to receive consumers inquiring about your products or services (some people just don't read). Yes, your traffic reports will not be completely squeaky clean.
The Buster Moons will continue to visit your fancy restaurant and waste resources.
However, don't give up. Remember this is about limiting and making your life a little easier as your B2B website grows in traffic and activity.
Hey, thanks for being here!
There's gobs of information out there, so I'm honored you found this article interesting enough to make it this far. My hope is it helps you to a better performing website!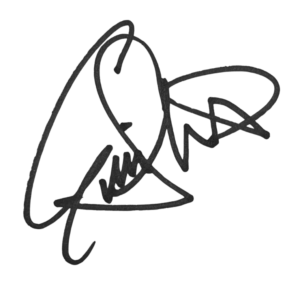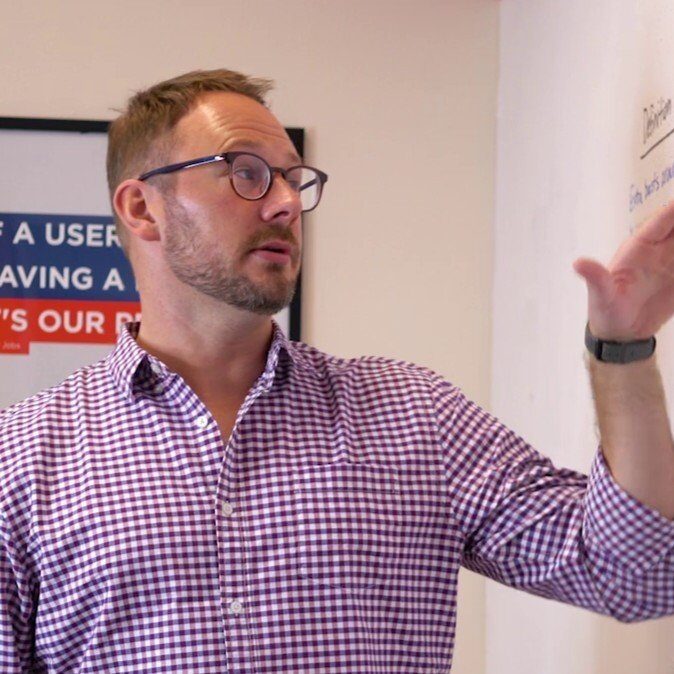 About the Author
Eric Sharp is the founder of ProtoFuse and has been in the website trenches since 1999 — right before the dot-com boom redefined websites forever. Since then, he's accumulated two decades of digital marketing experience and prides himself on creating websites "Loved by people and Google". He has 2 awesome kids, loves Da Bears, and is into that whole CrossFit thing.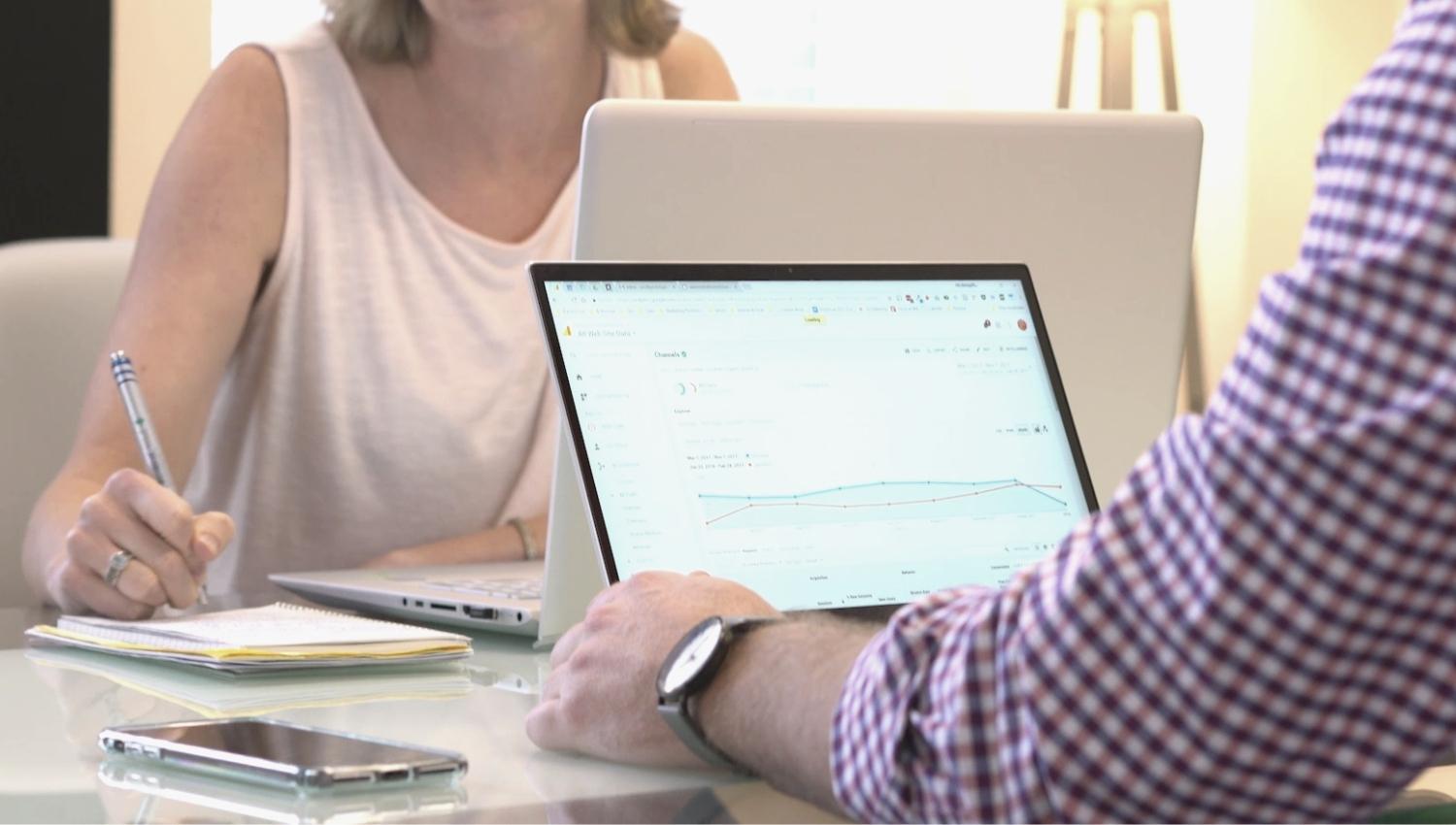 We're all about websites — especially websites that are loved by people and Google.
Since 2001, we've been helping clients nationwide turnaround their outdated and under-performing websites.
"Our website is generating quality leads every week thanks to their website consulting."
Steve L.
Cactus Technologies