Website Strategy: Why it's critical and should be done first
The success of your website is vastly dependent on HOW your Strategy is executed, WHO contributes, WHAT comes out of it, and WHEN it happens.
The word "strategy" has always irked me.
Strategy this. Strategy that. Organization strategy. Product strategy. Market strategy.
Buy this strategy and get your ROI tomorrow!
I'll chalk this up to working with the Fortune 500 years ago.
Yes, "strategy" is ubiquitous to business, but I'm sure you've observed overuse and misuse at one point and can empathize with me.
Website companies can be notorious for using this word to describe the first phase of a project with hazy deliverables, undocumented milestones, and no formidable explanation to why one is even needed.
I know this because I once offered "Website Strategy Services" with those shortcomings — naively, of course. After a few blank stares from prospects and some valuable lessons along the way, I finally understand what it should be all about. And you should too.
The short and long-term success of your website is dependent on how you execute your Website Strategy, who contributes to it, what specifically comes out of it and most importantly — when it happens.
Creating a website strategy is a lot like tennis
A website strategy consulting engagement should give you a platform to pass valuable information back and forth between your internal team, and the company building your website. In order to build the best possible user experience, there needs to be knowledge transfer from the get-go.
It's a bit silly to assume that their team could already have a base understanding of your business' operations, products/services, customers, market, competitors, brand personality, and chronic needs of the sales and marketing departments.
The first few weeks should be treated like a tennis match.
You talk about your business, and they listen. They regurgitate and respond, you listen. There should be plenty of "whys" and a healthy dose of "why nots". There are no pixels being moved to create beautiful user interfaces, code being written, or keywords being researched — yet.
This is about conversation. Let's also not overlook the opportunity for both teams to build rapport; a primer for trust.
5 questions to ask during your Website Strategy
1. What are our business/website objectives?
Major stakeholders within your company typically (and should) chime in during this exercise. How will you know how to measure success after going live without first defining, agreeing and documenting?
"Instill more confidence our visitors when researching our products/services."
"Drive more qualified leads."
"Project a more professional look & feel."
"Reduce expenses to maintain and grow our website."
"Get more organic traffic."
All examples above are great objectives. Think what rather than how.
2. What's our current website doing wrong AND (possibly) right?
A thorough analysis is helpful to define pain points within the UX (User Experience), start tracking current search engine positioning and peer into user actions (aka conversions).
You have Website Analytics running, right? Study those existing traffic patterns and run other quantitative analysis such as heatmaps and scrollmaps (we love HotJar).
3. Who's our audience and what do they need?
At ProtoFuse, we've discovered invaluable user behavior and motivations for our clients by conducting both qualitative and quantitative research.
We rely on services like SurveyMonkey, conduct user interviews and finish it off with website user personas. These personas are arguably the most important deliverable to all of your Strategy.
4. What are our competitors doing?
Take notice of their website's user experience, content, calls to action, search engine rankings, and overall domain authority (what is domain authority?)
But, don't just discuss these aspects, document your findings. Your web company should help you navigate this activity, and capture this makeshift SWOT analysis with the help of a nerdy screenshot tool.
5. What kinds of valuable content will we create?
"We want a blog."
Great, now let's explore the rationale behind this tactic.
Focus on coming up with a calculated plan for generating, publishing, overseeing and measuring that blog content. Document and have your writers agree on those expectations for the next year.
Yes, that's one whole year.
What happens if a Website Strategy phase isn't completed first?
Seriously though, it could get messy. Here are a handful:
| WHAT COULD GO WRONG | PREVENTATIVE EXERCISES |
| --- | --- |
| You question whether the website accomplished everybody's needs or (gasp), worth the investment | Goal setting by documenting business/website objectives |
| A piece of your existing site is torn down that current customers actually found useful | Content audits, 20 minute user interviews, heatmaps and analytics analysis |
| Your traffic spikes, but conversions are still flatlining | 3-5 user personas with heedful SEO planning |
| An integration of a third-party service derails the timeline to completion | Technical documentation is reviewed by developers before implementation |
| You start spending more time on your competitor's sites than your own (#envy) | Creative brief and long-term content marketing plan |
Avoid paralysis through analysis
I'll never forget the first time I heard the phrase "Paralysis through Analysis".
Rex Grossman, the once starting QB of the Chicago Bears, was addressing the media post-game and attempting to explain his inability to execute on the field. I don't know who was more frustrated, me (the fan) or Rex (the leader of the offense, turned self-evaluator).
Your Website Strategy should certainly be thorough, but don't let it bring paralysis to the project or your team.
The whole point is to prepare you for action, confidently, so those far-reaching design, development, content, and marketing decisions can be made.
Ensure you do it before other phases, have planned exercises, expect deliverables, and have an ending point. Don't spend 6+ months in Strategy, but don't rush through it in 6 hours. At ProtoFuse, our website strategy consulting ranges from 4 to 8 weeks.
Here's another tip. Reference your Website Strategy throughout subsequent phases.
We make that recall effortless for our clients by bundling our strategy and analysis in a concise Google Doc with a easy-to-understand table of contents. Whatever the format, just make it easy to pull up and reference as you make critical decisions.
What's next?
Contact us today and let our Strategy increase your ROI tomorrow!
I kid, I kid.
No more blank stares, Eric. No more.
Hey, thanks for being here!
There's gobs of information out there, so I'm honored you found this article interesting enough to make it this far. My hope is it helps you to a better performing website!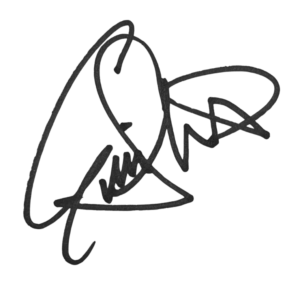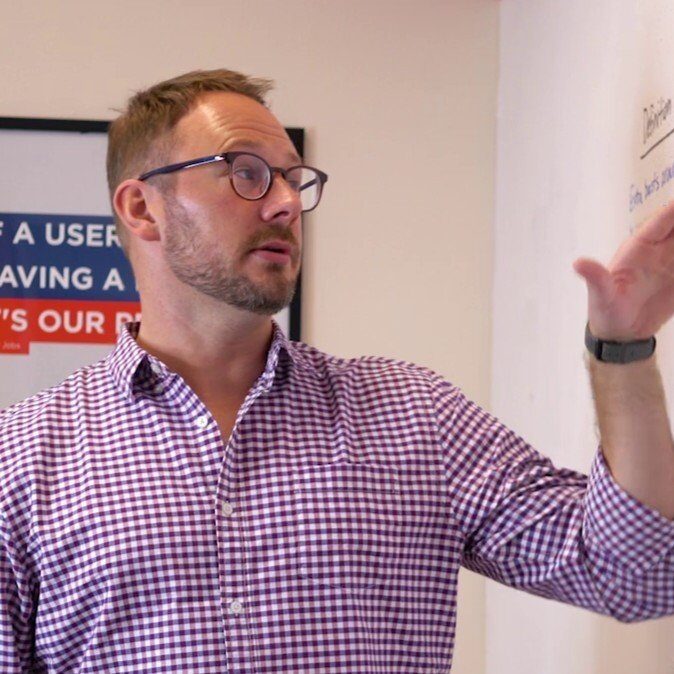 About the Author
Eric Sharp is the founder of ProtoFuse and has been in the website trenches since 1999 — right before the dot-com boom redefined websites forever. Since then, he's accumulated two decades of digital marketing experience and prides himself on creating websites "Loved by people and Google". He has 2 awesome kids, loves Da Bears, and is into that whole CrossFit thing.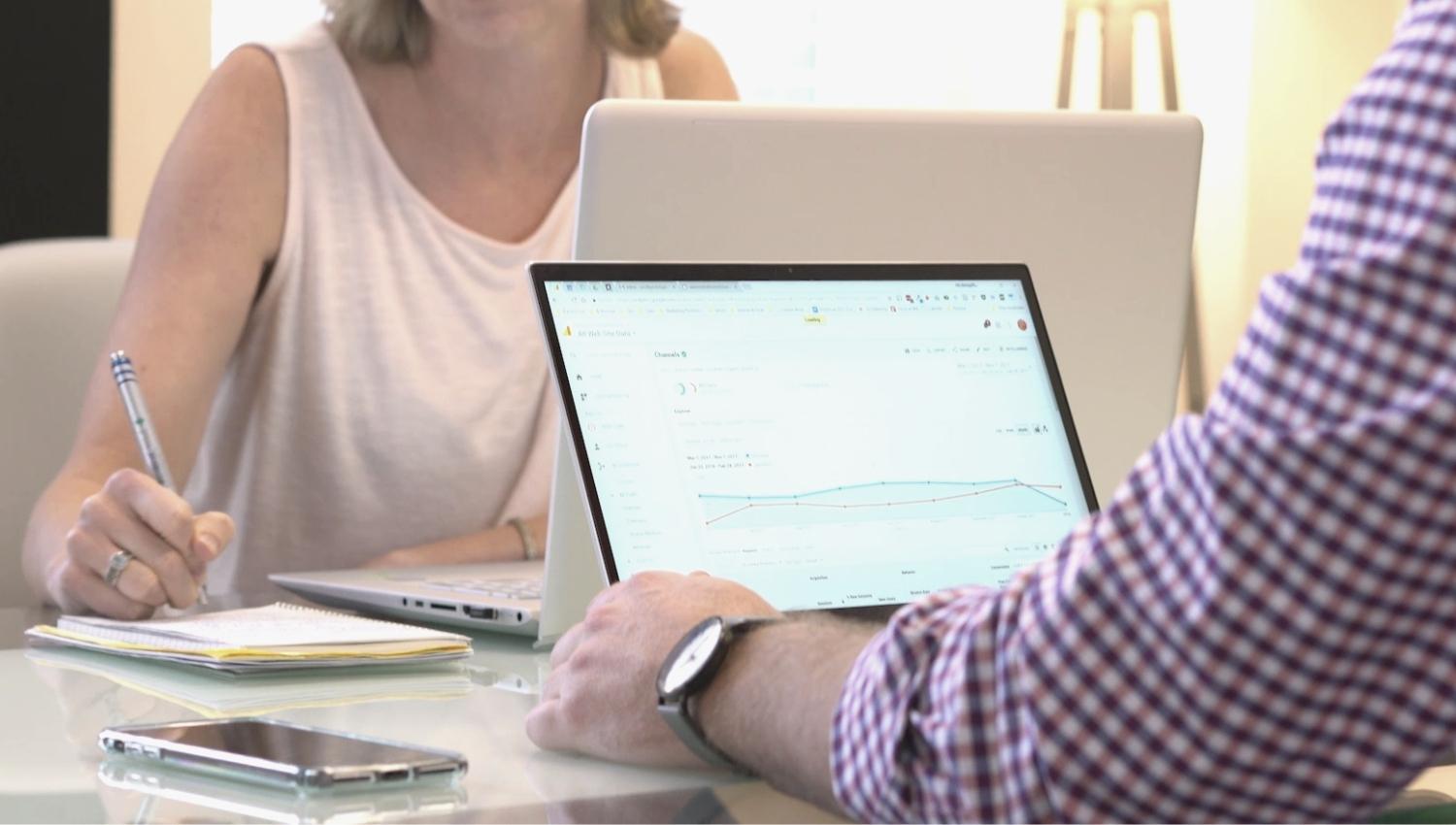 We're all about websites — especially websites that are loved by people and Google.
Since 2001, we've been helping clients nationwide turnaround their outdated and under-performing websites.
"Our website is generating quality leads every week thanks to their website consulting."
Steve L.
Cactus Technologies