35 Ways a Web Consultant Can Help
What can a web consultant provide? How can they better your website? Here are 35 different ways they'll bring perspective, clarity & actionable advice.
A web consultant will objectively help you in both the short-term, and long-term. Their impact is felt immediately by helping you diagnose issues, provide findings from audits, tackle the low-hanging fruit, and bring critical errors to your attention. They help in the long-term by helping you form an overarching web strategy, and then carefully guiding the proper tactics to execute that strategy. Furthermore, web consultants help you set up proper measurement to monitor what's working, and what's not. Overall, a good web consultant will make decisions without bias or internal politics guiding their analysis and decision-making.
"Let's see. You're Michael…Bolton?"
The Bobs on Office Space asked questions. Some more shrewd than others, but consultants like to ask questions. They realize it's the secret sauce to evaluating what's really going on.
A web consultant is no different. They start with smart and objective questions to evaluate what's happening under the hood of your website. But, after some quality Q&A, what's next? How can they go from questioner to problem fixer?
After a decade of playing this role for various companies, I've realized websites are like snowflakes — there's no two alike. Some are newly launched and face traffic and conversion challenges. Others are old and outdated and have chronic usability problems. The rest are somewhere along that spectrum.
Regardless of its current state, here are 35 ways a web consultant could improve your website and make your life (and your organization's life) a little easier.
Each of these 35 ways are broken down into these five categories:
High-level, Big Picture Stuff
Planning & Strategy
Marketing (related to SEO & Content Marketing)
Design, Development
Measurement
High-level, Big Picture Stuff High-level, Big Picture Stuff
1. Provide objective advice
We're all a little too close to our websites, sometimes to our own detriment. A consultant will bring the candor your website deserves.
2. See the big picture (from a User Experience perspective)
It's easy to lose sight of your entire website's UX when you lock into details that might not make that big of a difference.
Flipping the coin, sometimes details are the crux to performance woes. A UX consultant can sort those details and prioritize them.
3. Point out common website errors
Though websites are like snowflakes (not all the same), they do face these common website issues.
4. Prioritize those website errors
Is a misspelling more important to fix than a broken link? It depends. A web consultant will have the answer.
5. Help you evaluate if you need a website rebuild
A consultant can point out signs that you need to rebuild your website or make the case to tune your site instead.
6. Be your "therapist"
I have a client right now that jokes that I'm her therapist (as it relates to her website, of course).
Whether you're disgruntled with your existing provider, or trying to manage chaos with various hired contractors, sometimes you just need to vent! An objective person, like a consultant, will be an excellent listener and help you control (and verbally process) the chaos.
7. Debunk Myths
"People don't scroll."
"White space is not needed."
"All pages need accessible in 3 clicks."
Actually…
A web consultant will separate the myths from best practices.
8. Determine if you own a "Brochure" Website
9. Stop procrastinating
Hiring an independent consultant may just be the motivation you need to focus on your website.
People put things off because they feel overwhelmed by or scared of what they need to do.Diane Lang, Life Coach
Planning & Strategy
10. Help you understand your website's audience
Your website is not for you.
Most companies don't take the time to understand this approach and consequently, go about designing a website that pleases themselves.
Creating Website User Personas may be the most important step of building your website. They help everyone involved make better decisions.
11. Create website-specific user personas
How exactly do you understand your audience? You build website-specific user personas. A web consultant — with user research experience — will help you navigate this activity.
12. Plan a website strategy
Have you ever thought, "What's the purpose of our website?" Your website's long-term success is dependent upon your website strategy.
13. Gather & analyze website data
There are two types of data that comes out of website research that you can use to improve your website:
Qualitative data
Quantitative data
14. Map out the structure of your website
"Bad information architecture causes most user failures" states Nielsen Norman Group.
Why?
Because getting a person to the right page within a website is prerequisite to getting anything done. A consultant can help you design the structure of your website with sitemapping regardless if you're rebuilding or starting from scratch.
15. Build a clickable prototype or design wireframes
I couldn't function without these two artifacts in the planning process of a website. Wireframes help you plan better content and prototypes have benefits a mile long.
Marketing (related to SEO & Content Marketing)
16. Brainstorm possible lead magnets
Lead magnets are fun to think about but take gobs of work to complete. A consultant will help you brainstorm something of quality and find the perfect home for it on your website.
A lead magnet is an irresistible bribe offering a specific chunk of value to a prospect in exchange for their contact information. Digital Marketer
17. Run an SEO Audit
Are you ranking for the right keywords? How much organic traffic do you get? Unlike a tax Audit, an SEO Audit can be performed relatively quick and provide a state of the union.
18. Teach you about On-Page Optimization (for proper SEO)
I believe a good web consultant not only solves problems but teaches along the way. SEO is both an art and science and the basics of optimizing your content can be taught.
To hit the first page of Google, first takes understanding the basics of SEO.
19. Coach you on how to write content for the Web
Is writing for the web different than writing for print?
Absolutely!
If you've never heard of writing for "scannability" or "chunking" read How to Write and Format Website Content for the Dual Readership Path.
20. Explain why your blogs aren't ranking
Blogs fail more than they succeed.
Some studies suggest they miss the mark 80 to 90% of the time. A consultant will help determine, and explain if why your blogs are not ranking in Google.
21. Give you the 101 of Content Marketing
What is content marketing? What tactics will work best for us? How exactly do we create valuable content? If you're asking these sort of questions, I'd recommend some training or workshop — like our Google-loved Content Workshop.
22. Document a content marketing strategy
The biggest content marketing mistake I see companies make is not writing down their strategy first. Blogging 2-3 times per month is not a strategy. That's just a tactic.
Tactics without strategy is the noise before defeat.Sun Tzu
23. Help you decide if you should hire a blogger
Many companies get stuck right here after they commit to content marketing. Thankfully, we've developed this: 20 Pros & Cons To Hiring a Blogger or Writing Your Own Content.
Design, Development
24. Diagnose & fix usability issues
Is that slideshow on your homepage working? Is your menu clunky and preventing people from navigating your site? Are your fonts making it difficult to read your content? Give an experienced web consultant 5 minutes, and they'll find something.
25. Convert your website into a Content Management System
How do you edit your content? Do you have a tool? A website without a CMS is like a car without an engine. You need one to make things run.
26. Help you articulate your value proposition
If your value prop isn't crystal clear, drop all other marketing activities and focus on just this. Your company's value proposition should be evident on your website.
27. Redesign your homepage
This is a critical page to your site. If you're not deliberate with these 8 elements to a homepage design, you'll face a high bounce rate.
Measurement
28. Analyze your website traffic
A website's story can be easily told through 3 basic Google Analytics reports. Hiring someone to help you understand this data is money well spent.
29. Setup Goals in Google Analytics
Do you know your conversion rate? You should. Finding a consultant to create, edit and share goals will help you measure your website's effectiveness.
30. Brainstorm blog ideas from search data
31. Determine why you're not receiving qualified leads
Sometimes this is an easy answer ("Your website isn't generating quality traffic") and other times it's not as conspicuous. But, it can be diagnosed.
Conversion
32. Explain why your site has a low conversion rate
A low conversion rate can be a frustrating reality. "We're getting the traffic, but why aren't people converting!"
Your marketing, and sanity needs an explanation.
33. Help optimize your site for a higher conversion rate
This could require some fine-tuning or a complete paradigm shift. As I mentioned in the beginning, websites are like snowflakes, and each one faces different conversion challenges.
34. Brainstorm the right Call to Action
Is your website's CTA a "Contact Us" button? Booooooooring. A website call to action should follow best practices.
35. Automate triggers after Calls to Action are completed
What happens after a CTA is completed? Is there silence or is a ripple effect underway? The hope is the latter. Get help with these website automations.
Can a web consultant help you?
There are certainly many other ways a web consultant could help improve your website. This list is not exhaustive, but hopefully it's given you ideas in how to take advantage of one.
My advice?
Be ready to answer questions, be patient as they do their diagnostic, and start making incremental improvements.
If we can be of help, learn more about our website consulting.
Hey, thanks for being here!
There's gobs of information out there, so I'm honored you found this article interesting enough to make it this far. My hope is it helps you to a better performing website!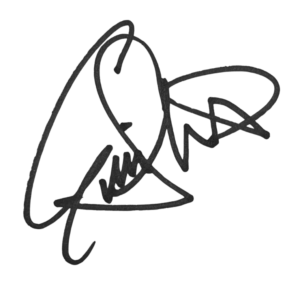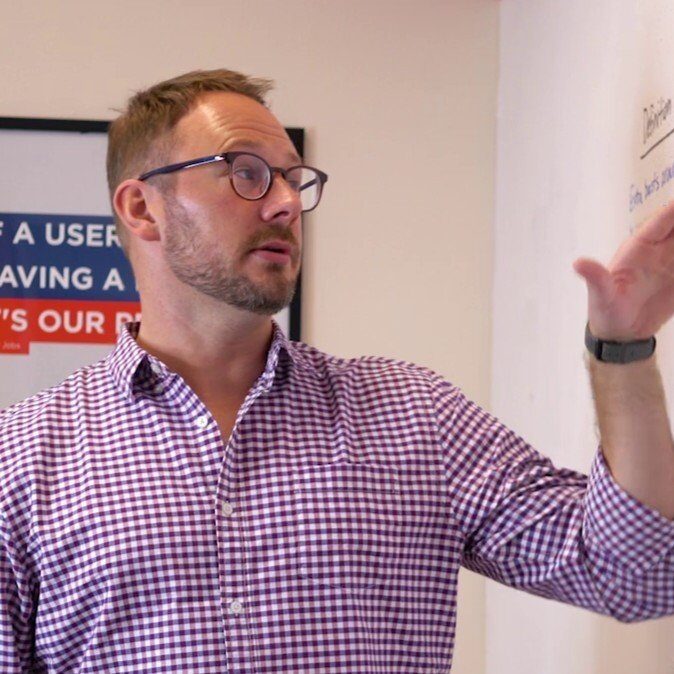 About the Author
Eric Sharp is the founder of ProtoFuse and has been in the website trenches since 1999 — right before the dot-com boom redefined websites forever. Since then, he's accumulated two decades of digital marketing experience and prides himself on creating websites "Loved by people and Google". He has 2 awesome kids, loves Da Bears, and is into that whole CrossFit thing.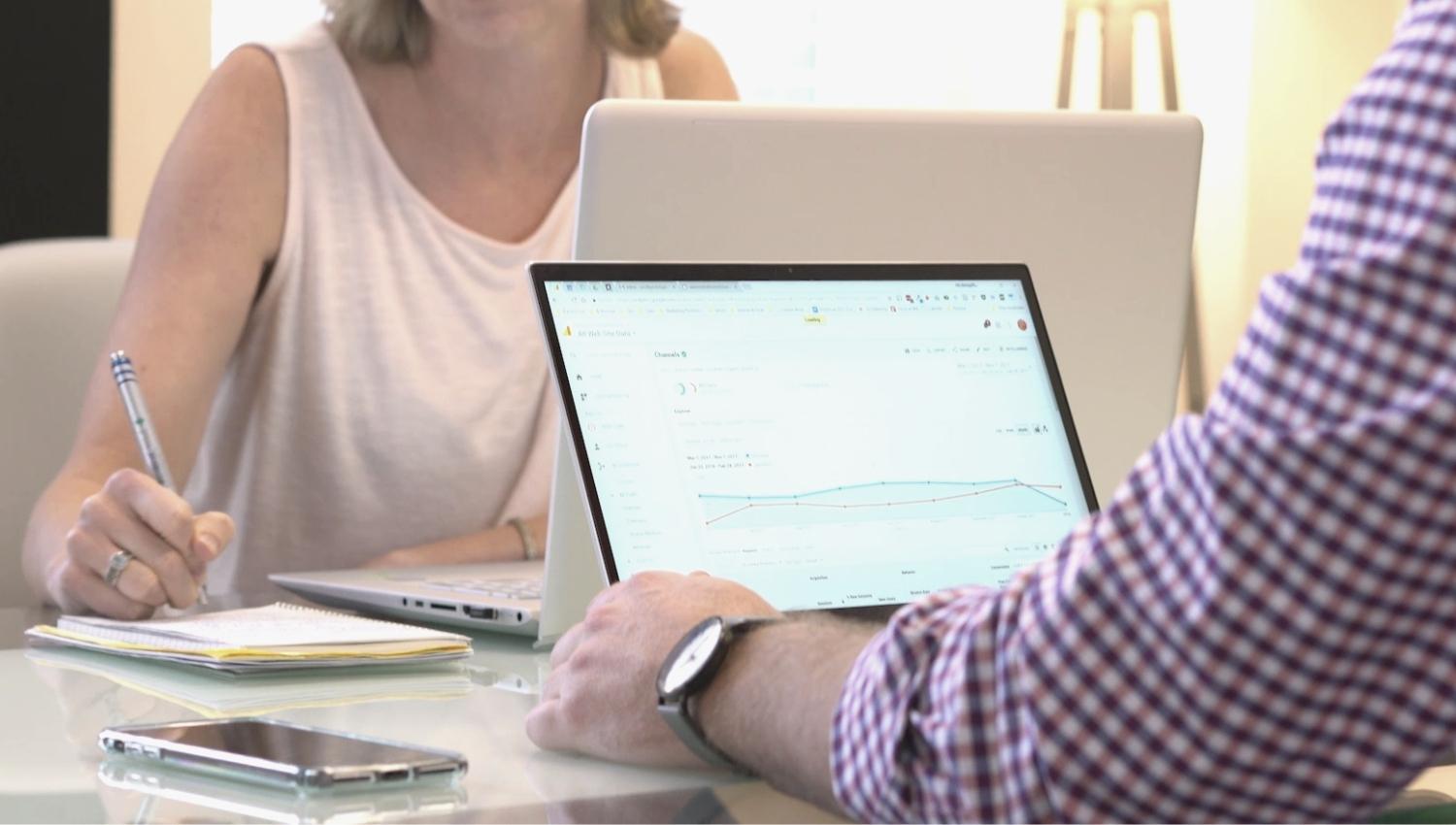 We're all about websites — especially websites that are loved by people and Google.
Since 2001, we've been helping clients nationwide turnaround their outdated and under-performing websites.
"Our website is generating quality leads every week thanks to their website consulting."
Steve L.
Cactus Technologies