My Blogs Aren't Ranking in Google! 6 Possible Reasons
Is the content in your Blog not ranking? Blogs that don't rank also don't get traffic. Oof. The good news is you may be a few small tweaks away from flipping the script. Find out if one of these 6 reasons is the offender.
Bearer of bad news
A company is blogging ferociously, thinking Google is loving their content, and I come along and share the bad news:
Your blogs are not ranking and unfortunately getting little organic traffic.
[Blank stares]
[Phone silence]
[Middle fin…] Not quite yet!
If this is also your reality, there could be one or multiple SEO issues preventing rankings and traffic.
Before we dig in, let me share some sobering research data.
Some studies show that blogs miss the mark 80 to 90% of the time .To add insult to injury, the average quality blog post costs $900 after website expenses (e.g. hosting, design), tapping into subject matter experts, writing, editing & finally publishing. To put it bluntly…
Blogs fail more than they succeed.
If your blogs are struggling to get rankings and drive traffic, you have company. It's a common problem many marketers face. It's both frustrating and ROI-crushing.
Let's find out if one of these 6 reasons is the offender.
1. Your blogs sit under a subdomain, rather than a subdirectory structure
What's the URL structure of your blog?
http://blog.website.com (subdomain structure)
http://www.website.com/blog (subdirectory or subfolder structure)
If you said #1, this could be a major reason your rankings and traffic are suffering. When your entire blog runs under a subdomain, search engines will treat it as a separate website, which dilutes brand authority.
Many blogging platforms today (e.g. Hubspot, WordPress) make it plug-and-play. Setting up your entire blog on a subdomain is easy for them, and for you. But, that convenience comes at a price.
Rand Fishkin, Moz Founder, made it clear when discussing subdomains vs. subfolders:
Subdomains SOMETIMES inherit and pass link/trust/quality/ranking metrics between one another
Subfolders ALWAYS inherit and pass link/trust/quality/ranking metrics across the same subdomain
For the best blog results, stay away from subdomains.
2. There are too few internal links to blog posts
If you're not linking to Blogs throughout your website, you're missing out on big opportunity.
Establishing an internal linking structure is one of the easier and more powerful things you can do to help the search engines.
3. The title of your blog isn't in the H1 tag
H1, H2, and H3 tags are some of the most important indicators of a page's structure.
Think of these as the same headers you created in your High School English papers. They break up your page's contents and provide hierarchy for the reader.
Your blogs need that same hierarchy, and it starts with the H1 tag being the title of your blog. This is a critical on-page optimization element.
4. Your blog homepage shows ALL your blogs (rather than just a teaser of each)
This issue gives me heart palpitations because it negatively impacts your website's SEO and its user experience.
Note: we're not talking about your overall website's homepage design. This is the page when people click "Blog" in your menu.
The actual content of your blogs need to make a home in one spot, not multiple. If you can read an entire blog on more than one URL:
www.website.com/blog
www.website.com/blog/title-of-blog/
Your website will spawn duplicate content issues (see #3 on Common SEO Mistakes), dilute the strength of the blog's content, and confuse your audience.
Here's the better way…
5. Your blogs' URLs don't follow SEO best practices
There's much to consider when structuring your URLs for SEO, but I'm going to focus on just 3 elements:
Length
Keywords
Readability
1. Length
Shorter URLs are better. If your blog URL is already less than ~60 characters, you're in good shape. If some of your blogs are pushing 100+ characters, I'd recommend re-writing them.
2. Keywords
The keywords your blog is targeting should also find their way into your URL. If not, this is certainly impacting your rankings.
3. Readability
If you can't read your URL easily, there's a good chance the search engines don't understand it either. Use hyphens to separate words, remove stop words when you can (and, or, but, the, etc.), avoid dynamic URLs, and keep folder depth as simple as possible.
This illustration should help.
6. Your blogs are poorly designed and create "pogosticking"
Blogs, just like every other page on your website, need an engaging design, fast loading time, and solid usability. Bad visual design kills a website. When these elements are missing, search engines take notice and measure these occurrences via data like "pogosticking".
Pogosticking is when a searcher clicks on a link in the search engine results page (SERP), sees that the website isn't what they're looking for, and quickly returns to the SERP.
I'd recommend ensuring your blog content is formatted properly. Using imagery, subheaders, line breaks, and bulleted lists are just a few things you can do to improve both readability and engagement. And that bodes well for your rankings and traffic.
Are your blogs really ranking?
Find out for sure! I'd recommend an SEO audit to start. That'll provide a true state of the union. You'll either confirm the belief that your blog posts are bringing results, or you'll find yourself wanting to throw something (or give up on blogging entirely).
Don't give up! Fix these SEO issues first, and then monitor. You may be a few SEO tweaks away from a boost in rankings and traffic.
Hey, thanks for being here!
There's gobs of information out there, so I'm honored you found this article interesting enough to make it this far. My hope is it helps you to a better performing website!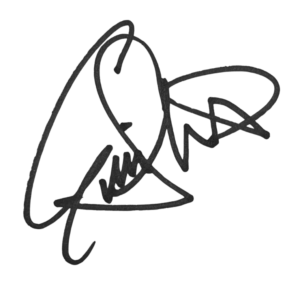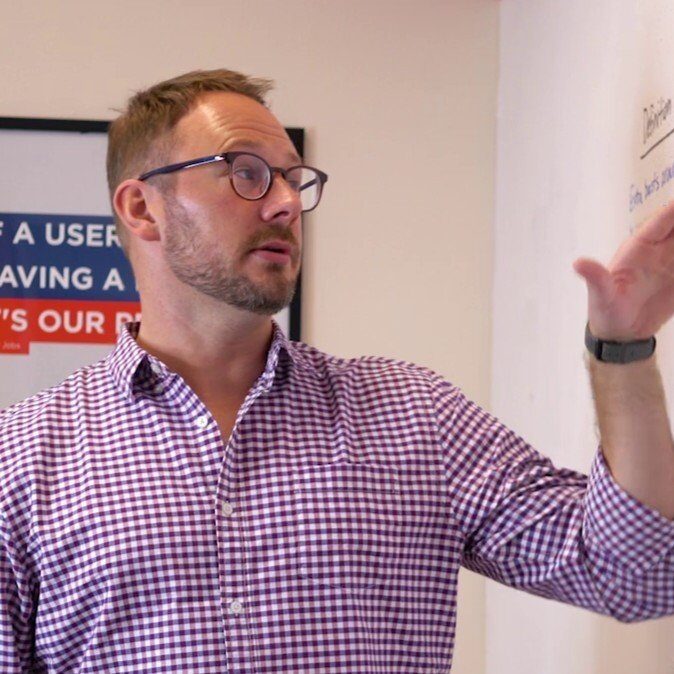 About the Author
Eric Sharp is the founder of ProtoFuse and has been in the website trenches since 1999 — right before the dot-com boom redefined websites forever. Since then, he's accumulated two decades of digital marketing experience and prides himself on creating websites "Loved by people and Google". He has 2 awesome kids, loves Da Bears, and is into that whole CrossFit thing.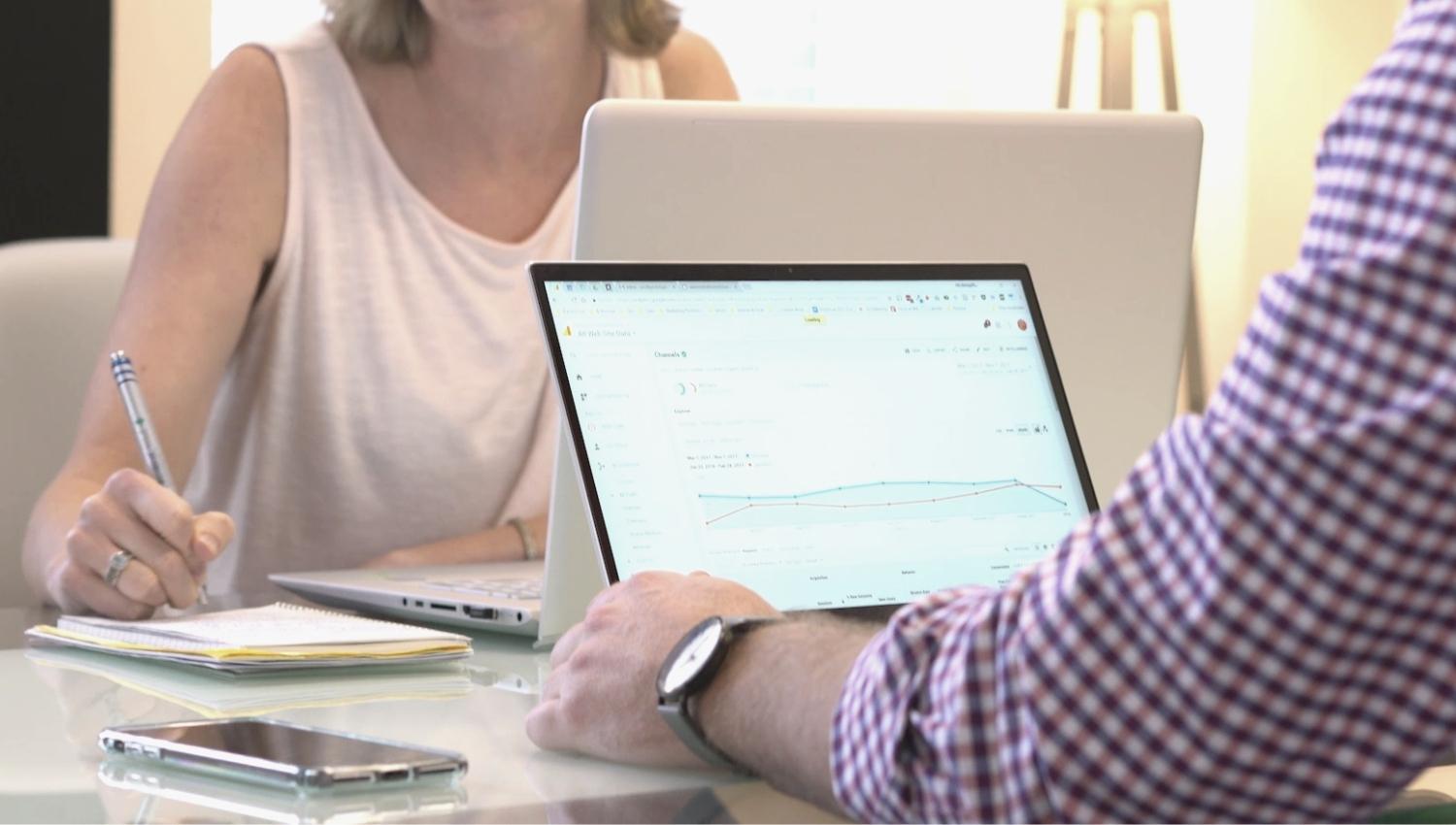 We're all about websites — especially websites that are loved by people and Google.
Since 2001, we've been helping clients nationwide turnaround their outdated and under-performing websites.
"Our website is generating quality leads every week thanks to their website consulting."
Steve L.
Cactus Technologies