3 Content Marketing Examples: And Proof it Works
Does content marketing really work? Can it build trust and inspire people to actually buy? It did for me! Here are 3 content marketing examples that created awareness for the brand, helped me evaluate their product/service, and lead me to purchase!
Though I provide digital marketing for a living, I'm still very much a consumer.
I enjoy the research process, examining my options and choosing the best product/service within my budget. I may understand the psychology and tactics behind a website's content marketing more than the average joe, but I still need to be marketed to.
Just like all savvy consumers, I need a website to provide valuable information as I travel through that company's buying cycle:
awareness
valuation
purchase
Can content marketing work? It did for me!
Here are 3 content marketing examples and proof that it worked for me.
Content Marketing Example #1: SwimSmooth.com
MY PROBLEM
I was having difficulty with my swim training as I prepped for a Triathlon
HOW IT STARTED
I Googled "why do my legs sink when i swim?"
MY BUYING CYCLE TIMEFRAME
3 days (from awareness > evaluation > purchase)
WHAT I BOUGHT
PDF Training Guide (sample below)
WHAT I PAID
$20
The Story
During the months leading up to my first ever triathlon, I unfortunately discovered that I was a terrible swimmer. Like, really bad. I needed help diagnosing the crux of my lousy form.
SwimSmooth.com is loaded with information for all swimmers. They have incredibly valuable content, including underwater videos and easy to understand instructions and graphics. After my specific google search for the exact problem I was experiencing (sinking legs), I found this article about swimming balance that explained my issues were drag and inflexible ankles (for starters).
After providing content that spoke into my problems, it was clear they had established themselves as a swim coach authority. And I wanted more. For $20, I was able to download a PDF guide (designed specifically for my body type) that pinpointed training tips and exercises to help me become a better swimmer.
Content Marketing Example #2: TungstenBranding.com
MY PROBLEM
I was trying to determine if I needed professional help with re-naming my old company (now ProtoFuse)
HOW IT STARTED
I Googled "company naming services"
MY BUYING CYCLE TIMEFRAME
2 weeks (from awareness > evaluation > purchase)
WHAT I BOUGHT
Hourly Consulting
WHAT I PAID
$375/hr ($1,000 total)
The Story
Making the decision to search for this type of expertise was simply me yielding to the concept that "I don't know what I don't know".
I've art directed enough branding projects to know my way around that process, but NAMING a company? Similar to building websites, "there has to be a science and art to this" I thought.
My google search landed me on the homepage of Tungsten's website (they nailed their homepage design) and within 5 minutes I congratulated myself. My hunch was correct; I definitely needed an expert! I spent the next week reading through articles such (4 Strategies for Company Naming Success) and (Before Branding Your Company, Determine Your Position) and was amazed at the depth and complexity of this service.
As insightful and educational as their valuable content was, it was clear that I needed professional help applying this newly found knowledge to MY specific problem (the underlying magic of content marketing).
Knowledge isn't power until it is applied.Dale Carnegie
Content Marketing Example #3: IdeaPaint.com
MY PROBLEM
I was cautiously optimistic that whiteboard paint would be easy to install and worth the investment
HOW IT STARTED
I downloaded their eBook "Ideas to Impact" (sample to right)
MY BUYING CYCLE TIMEFRAME
6 weeks (from awareness > evaluation > purchase)
I discovered their product years ago, so I skipped right into 'evaluation' stage.
WHAT I BOUGHT
Whiteboard Paint
WHAT I PAID
$200
The Story
IdeaPaint.com knew my backstory (consumer doubt) and crafts content aimed at removing it — evidence of well researched website user personas.
Their website understands the power of storytelling and authentic testimonials. Their Blog teams up with their eBook (which requires an email) to beautifully profile the numerous organizations that have purchased and successfully installed their whiteboard paint.
Social proof? Check.
As optimism grew, and I continued to walk through the 'evaluation' stage, their 6 minute "Installation Instructions" video was the clincher. Since IdeaPaint is not your typical interior paint (nor am I the typical handyman), I wanted to ensure my $200 wouldn't turn into an expensive failed science experiment.
Throughout my evaluation, their valuable content addressed my concerns and inspired me to purchase — hallmarks of smart content marketing.
Hey, thanks for being here!
There's gobs of information out there, so I'm honored you found this article interesting enough to make it this far. My hope is it helps you to a better performing website!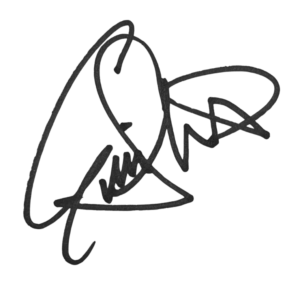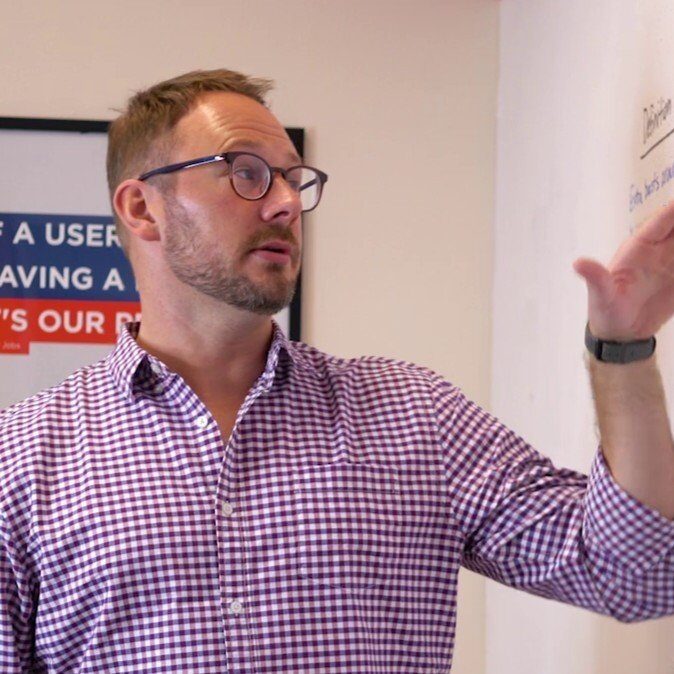 About the Author
Eric Sharp is the founder of ProtoFuse and has been in the website trenches since 1999 — right before the dot-com boom redefined websites forever. Since then, he's accumulated two decades of digital marketing experience and prides himself on creating websites "Loved by people and Google". He has 2 awesome kids, loves Da Bears, and is into that whole CrossFit thing.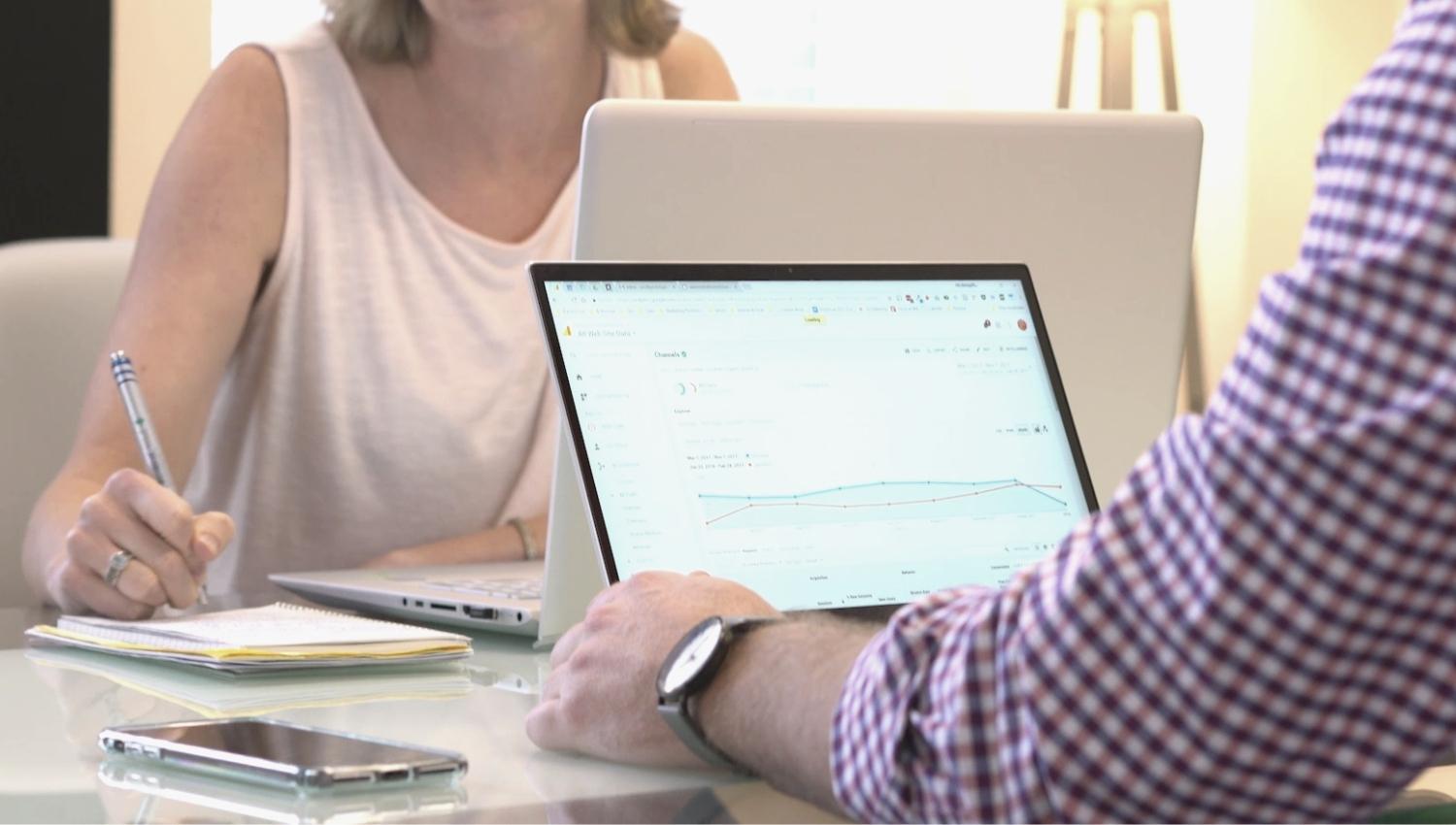 We're all about websites — especially websites that are loved by people and Google.
Since 2001, we've been helping clients nationwide turnaround their outdated and under-performing websites.
"Our website is generating quality leads every week thanks to their website consulting."
Steve L.
Cactus Technologies